Paolo Cardullo (@kiddingthecity) is a postdoctoral researcher at IN3, Universitat Oberta de Catalunya in Barcelona — P.I. Beatriu de Pinòs, Marie-Curie Action cofund: Grant no. 2018 BP 00068, project title: Technological Sovereignty through and beyond Barcelona Smart City.
Awarded 2020-2023
Previously, I was postdoctoral researcher at the Technology Adoption Group, School of Business, and on The Programmable City at NIRSA, both at Maynooth University of Ireland. I have done teaching for many years and in different faculties, at both undergraduate and postgraduate levels, such as: Associate Lecturer @ Sociology Goldsmiths, University of London; Visiting Lecturer @ University of Modena (MA Economic and Public Policy), @ University of Antwerp (Smart City Summer School), @ the Royal Holloway London (MA in Cultural Geography), and @ CAPA London (UG in Urban Studies) →→→ see my projects on Open Science Framework →→→ and my profile on the Zotero Community →→→ my full academic CV is here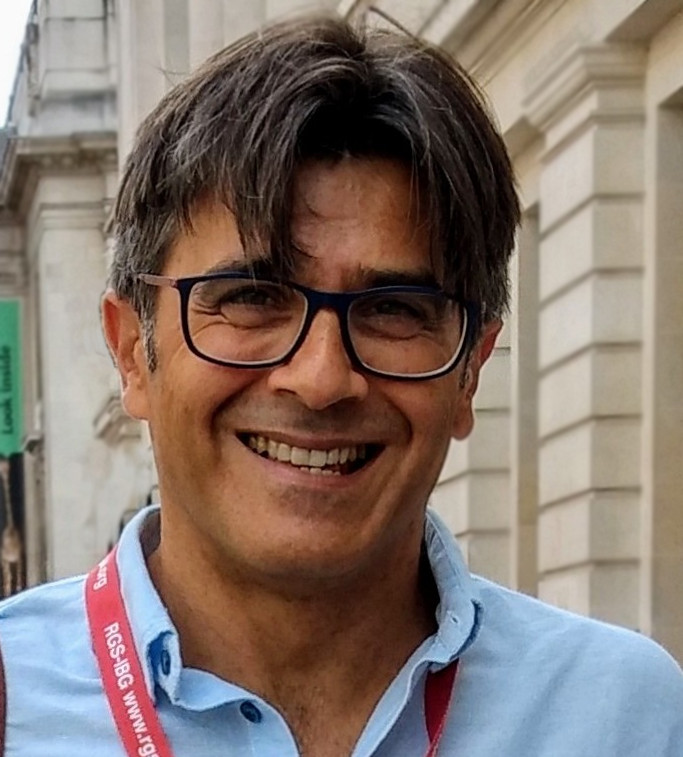 My PhD thesis, Walking on the Rim: towards a geography of resentment, was discussed with Prof. Doug Harper (Duquesne University and IVSA president) and Dr. Alison Rooke (Goldsmiths and CUCR co-director). My patient supervisors were Prof. Caroline Knowles and Prof. David Oswell (both at Sociology, Goldsmiths).
My Final Visual Project for the MA in Photography and Urban Culture is published on the Italian magazine Una Cittå n.144/2007  
I am Zotero and FOSS evangelist, I was a 'regular' at the Wireless Wednesday workshops in Deptford, London. My current settings: the super fast and sturdy Xubuntu on Lenovo ThinkPad X200* & X1nano
*practically dead now
kiddingthecity is…
…a webspace created by Paolo Cardullo in 2007 during his PhD at Goldsmiths University of London. It has gone through a few updates building up on new projects and publications